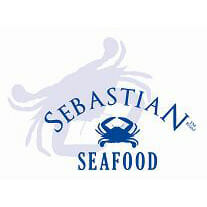 Sebastian Seafood is headquartered in Miami, FL, with offices in Atlanta, GA and Baltimore, MD. Sebastian Seafood is a processor, importer, exporter and distributor of premium crab meats and fish.  Our products are imported from various production areas in South America, Southeast Asia, China and the Western Pacific rim area. These areas have a wide variety of fishing suppliers, that guarantee an abundance of raw material of the highest quality according to the seasons and natural phenomena of each region.
OUR MISSION STATEMENT
To supply superior quality seafood, fresh, frozen or pasteurized, to every customer, on every order we ship, in a timely fashion and at the most competitive price.
We accomplish this by setting grade standards second to none.
All our products are processed under the most rigorous quality and sanitation standards. These products fresh, frozen and pasteurized, are consistently supervised by our quality control specialist we employ to over see our products in each of our plants.  The processing, packaging and distribution of these products adhere to the strictest of HACCP regulations and FDA guidelines.